DVD Protection Toolkit: copy protection software for cd and dvd
DVD Protection Toolkit Software for protecting, encrypting and publishing software, video/audio, data files on CD DVD to prevent unauthorized copying, illegal copies, control use rights, set expiration date and password protect.
Copy protection software for CD and DVD is an easy to use software protection for recording and protecting video/audio files using CD/DVD or Enhanced DVD-R Media and Replicated DVDs.
Copy Protection Software For CD and DVD:
CD/DVD Copy Protection
DVD Protection Toolkit
Enhanced DVD-R Copy Protection
Replicated DVD Copy Protection
Standard CD/DVD Copy Protection
File Formats
Software Protection
Data protection
How to buy?
CD/DVD Copy Protection
DVD Copy Protection provides perfect resistance to 1:1 duplication and cloning, bit-2-bit copying, virtual drives and emulators, and other known hacking, cracking and copying methods. Unprecedented performance and efficiency make it fully transparent to end users.
DVD Copy Protection includes wide range of features that allow you to protect almost any data type including EXE, PDF documents, HTML pages, flash applications and SWF, image files (PNG, JPG, GIF, etc.), audio & video files (MP3, MP4, WMA, WAV, OGG, AVI, MPG, WMV, ASF, FLV, etc.) and many other file formats. You can even protect your own proprietary file formats.
DVD Copy Protection Software
Use this software for protecting and duplicating data on CDs and DVDs. You can use either standard DVD/CD-R discs or TrusCont Enhanced DVD-R. The DVD Protection Toolkit duplicates only one disc at a time.
DVD Protection Toolkit is a copy protection software. It supports CD, DVD copy protection, license protection etc. It is compatible on Windows.
SELECT MEDIA TYPE
TrusCont Enhanced DVD-R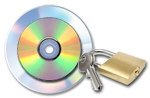 Protect data using Special Media
Protect software and data files on TrusCont Enhanced DVD-R discs. The files are locked to the disc itself. The special disc can be used on any computer without internet connection but cannot be copied by any means.
In addition, you can also limit the use of the disc to a specific number of computers, users, or a network domain.
Standard CD/DVD

License data using Regular Discs
Protect software and data files using standard CD/DVD-R. The protected disc is automatically locked to the computers that your customer uses. You control how many computers your customer can use.
Customers must have internet connection but only for the first use of the disc.
Replicated DVD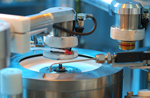 Create gold masters for Replication
Protect mass replication of DVDs produced by glass mastering technique. The software and data files are locked to the replicated discs. The discs can be used on any computer without internet connection but cannot be copied by any means.
This option is not suitable for producing discs using home CD/DVD recorders. Use this option to record a master disc and send it to a glass mastering and replication plant.
Software Protection
Software copy protection provides publishers with outstanding protection against all software piracy threats. Copy protection is extremely important not only for fighting piracy and increasing revenues, but also for protecting your business' good name and reputation.
TrusCont software protection can be applied to software distributed on offline media such as flash drives and CD/DVD discs, or to software published online using TrusCont Secure Internet Content Delivery service.
Data protection
TrusCont data protection provides a true anti-piracy solution for protecting almost any data type including PDF documents, images, video, audio, html web pages, and even your own proprietary file formats. Its outstanding security level and complete transparency to end users make it an ideal solution for protecting multimedia contents such as e-learning materials, video guides, tutorials, technical publications, animations, presentations, and drawings.